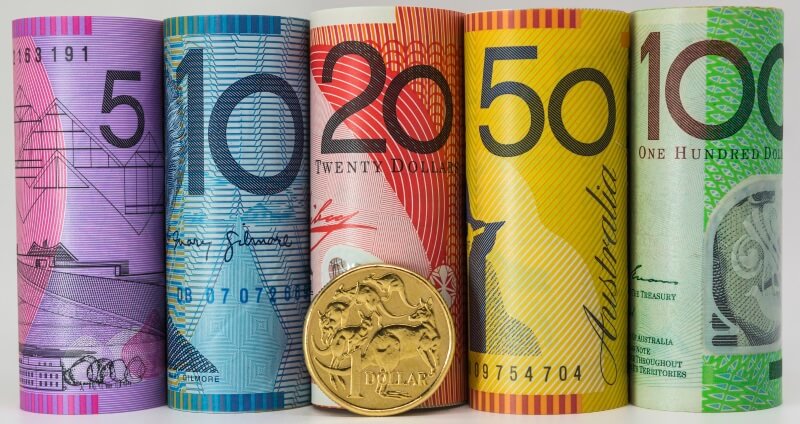 The Australian dollar is currently hovering around a 20-month low against the US dollar, and several emerging markets across the globe are experiencing havoc. Yet the Australian economy is showing solid progress.  
According to Commonwealth Bank economist Gareth Aird, "A lower Australian dollar is positive for growth. When it drops and stays lower for longer, that's when the benefits come through." 
The global turmoil for the markets is due in large part to the growing trade war between China and the US. The main issues stemming from this are the impact each party's negotiation tactics have on global investors. US president Donald Trump is well known for making big claims and pulling out late during negotiations, with this putting investors into a head spin.  
Currently, trade figures show goods export volumes lifted 1 per cent and services exports 1.2 per cent in the June quarter. With an expected "very solid" second-quarter GDP, which may come as a surprise given the current dollar. However, as Annette Beacher of TD Securities explains, "normally you would need wages or consumer price inflation to disappoint [for the currency] to be at these levels." With these unaffected, GDP is expected to be surprisingly positive this coming quarter.  
China's Caixin manufacturing PMI experienced a slightly bigger-than-expected decline, with Chinese growth continuing to slow overall. Emerging markets such as Argentina and Turkey are also trying to battle inflation and slumps in currency value. Su Lin Ong of the Royal Bank of Canada believes "Leading indicators are telling us that global growth is slowing and the breadth of growth is less. That's the emerging market linkage to the Australian dollar." 
In conclusion, it seems that Australia will not be experiencing growth or a boom any time soon, in fact we sit in a similar position to other struggling markets. However, as exterior forces unaffected by the trade war remain steady (wages and consumer price inflation), Australia is expected to come out on top. With the earliest indicator of this set to be the second-quarter GDP data expected on September 6.