Artificial Intelligence – The Future of Finance
If someone said the letters AI to you 20 years ago, you would think they were insane. The prospect of artificial intelligence never seemed real but since the technology era really took off, AI is a reality, not just a dream. Each and every day we are subject to artificial intelligence, from auto-correct on phones and computers to Siri and Google assistant on your smartphones.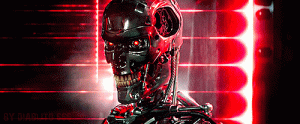 The corporate giants are investing heavily in AI because they know it's not the future anymore, it's the present. AI provides so many possibilities that us mere mortals never thought possible, that's why our absolute favorite corporation – Xero are investing heavily in this transformative technology. Unfortunately, as with all technology advancements, there are misunderstandings and massive concerns. Does Skynet ring a bell, anyone?
The Difference Between AI and Machine Learning
AI concept creator John McCarthy explains AI as: "every aspect of learning or any other feature of intelligence can in principle be so precisely described that a machine can be made to simulate it." This definition moves away from the concept of 'thinking machines', as we've seen in the Blockbuster  'Terminator'. The definition of AI varies based on the goals corporations are trying to achieve.
Machine learning is a data analysis technique that teaches computers to learn from experience. Machine learning uses both supervised and unsupervised learning to predict future outputs and find patterns or structures within input data. Machines use learning algorithms to 'learn' information directly from data without relying on predetermined equations as models.
Google Assistant
Tech Mogul Google has always been the forerunner with technology, especially with the release of the small but powerful Google home. Google home utilises the intelligent and responsive google assistant that you can find on any 2016+ Android or Google smartphone. This tiny inexpensive gadget sits anywhere in your house or office and provides you with a whole myriad of features, including but not limited to: playing music, sending directions, providing weather and traffic updates.
Appointment Setter
Even though Google is absolutely obliterating the AI market with Google assistant and Google home, they are furthering this development even more. Enter stage right, the Google Duplex. What is Google duplex? Another step in the direction of advanced AI. Google Duplex is an appointment setter, not an online one mind you, but Google Duplex actually calls the restaurant or hairdresser that you want to book at.
The Backlash
Unfortunately, this new technological advancement has prompted concerns about the 'fate of the human race.' In a nutshell, people are worried that we are playing with fire and are about to get burnt. Some claim Duplex is not only strange but completely unethical whilst others are applauding Google for this massive feat. I don't want to imagine how many man-hours went into accurate speech recognition. Those against the innovative technology said it was immoral for the robot not to identify itself prior to booking the appointment. Google has since given in to these demands and will avoid the assistant 'deceiving' humans when setting appointments by identifying itself as a robot to the recipient.
Will AI Affect the Way I Work?
Because of the second payments directive PSD2, significant changes are coming to the accounting industry (significantly good that is). Finally, the big banks won't be allowed to hold onto user data, this vital information can now be shared (with user permission) to third parties. What does this mean exactly? Management accountants and business advisors will be able to utilise businesses' banking and account records to accurately predict data and turn towards intelligent cashflow.