Time saving for small business has always been the focus of Xero, with over 700 apps on the marketplace to make Xero save you even more time. With so many apps it can be overwhelming, but there is no need to worry about which ones are best for your business as each app is reviewed by users – no room for bias!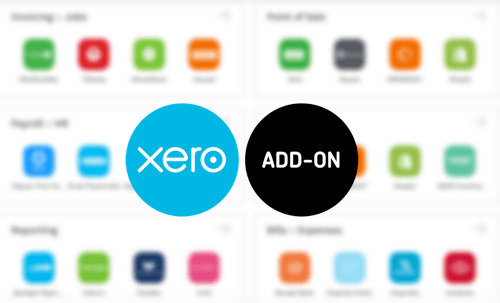 Research has shown small and medium businesses who use cloud apps grow revenue 30% faster!
There are four key areas that Xero apps help businesses exceed in 
Project visibility and delivery: Achieve real-time views of projects that give you meaningful insight into how work will be completed and the impact on bottom line.

 

Managing cash flow: Make sure your cash flow is healthy by realising revenue and settling bills efficiently

 
Improve customer relationships: Generate new business through acquiring new clients as well as growing existing client revenue

 

Managing people: Improve your processes to attract, retain and develop the right staff

 
What are the best apps on Xero?
Let's take a look at a restaurant business with a single storefront for example.
All of their accounting and payroll are processed through Xero, they also use apps to streamline point-of-sale, invoicing, and rostering.  
Vend provides a database of products which can be used to view profitability against wages and other expenses, opportunities to see sales, payments and posted stock orders as well as plenty of tools to analyse loyalty programs.  
Receipt Bank provides a one-stop automated solution for all supplier invoices to be deposited. Using your mobile device you can easily upload invoices through simply taking a photo. Receipt Bank automatically scans for GST and all other relevant information. This is all automatically uploaded to the cloud and transferred
into Xero.
Deputy provides rostering software that all employees can easily use for time-sheets as well as processing leave and issuing rosters. Employees
automatically receive messages whenever there is a roster change or associated changes. This app also allows you to easily juggle rosters in the case of an absent employee or spur-of-the-moment sick leave.  
You don't need to worry about juggling between apps as all of these are integrated into Xero. Even better, these are all scalable, a store expanding to multiple stores can easily use Deputy to manage multiple stores, for example. 
But what if you don't have a physical store?  
If you are thinking that maybe Xero might not be for you as you don't have a retail business, there's still value for you if you are operating a trade business for example.  
Through apps such as Tradify, tradies can manage jobs across multiple vehicles and process each job quickly through Xero. Through Tradify, a trade business owner can link their vehicles to employees, assign jobs, process billing for each vehicle and process payments for their employees – all through one app. Business owners can view all of this information through Xero at the end of the day, automating the things you don't want to do and providing information you want all in one place.
How do I set this up? 
If you are already an avid Xero user, jump on the app marketplace and have a look at the highest rated apps. Otherwise, if you want to take the guesswork out of integrating apps – give us a call! We understand the importance of time and can set up your business with Xero and associated apps using the method that suits you best. We pride ourselves on providing you with knowledge and advice to incorporate Xero into your daily life without any hassle. Apps such as Tradify offer automation opportunities within Xero that truly change how you work, book a meeting with us now and see which apps would benefit your business!