September was an exciting month for Xero partners and small business owners in Australia, as Xero held their annual Xerocon conference in Melbourne. Xero utilised the event to announce an abundance of new apps and features, along with some changes arising in the cloud accounting system. One exciting new feature announced was Xero Projects, which is a tool that will give small business advisors like us the ability to collaborate even more closely with our clients. Projects will give business owners the ability to track their jobs more precisely, ensuring easier planning and budgeting and more efficient resource allocation. The essential goal for Projects is to help drive business efficiency and profitability.
Xero Projects Features
Xero Projects is a new simple time and cost tracking tool that:
• Focuses on the financial side of project management.
• Integrates with key Xero features, including contacts, invoicing, and very soon bills and bank reconciliation.
• Provides flexible, easy project invoicing.
• Supports fixed price and time billing.
• Monitors project budgets and financials.
It has been designed especially for small businesses with simple costing needs, allowing for collaboration with Xero accountants who will be able to provide live informed decisions and allow small business owners to manage their business more efficiently.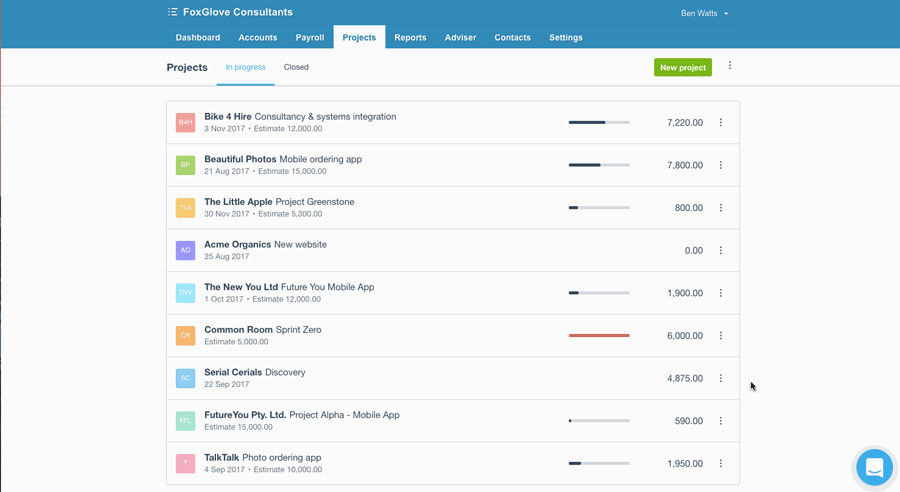 Pricing
For businesses working with Xero accountants such as ourselves, Xero Projects is going to be free to use for the rest of 2017. Following 2017, this feature will initially be priced at $7 per month in the introductory period, then $10 per month thereafter.
We love this new addition from Xero, tools such as Projects are making Xero's software an even more attractive proposition for small businesses owners – further expanding the platform to achieve efficiency and profitability.
If you are interested in learning more about Xero Projects or any other Xero add ons, our Xero experts are always available for a chat. Get in touch with us on (07) 3367-0852. or schedule a free Xero Consultation session below:

Post Contributor:
Andrés Pascoe